5 Automotive Case Studies that Highlight Innovations in Next-Gen Electric Motorcycles
Electric vehicles have established an assertive presence on our roads today. But how did we get here?
Advancements in connected vehicle technology, Big Data and infrastructure are the key drivers for this change. Let's take the case of electric two-wheelers.
Modern electric motorcycles are engineered from the ground up with prime focus on safety, sustainability and performance. That's not all. Automotive OEMs are laser focused on ensuring exceptional user experiences these days. This has led to the adornment of EVs with striking connected vehicle features such as internet connection, navigation and real-time vehicle monitoring.
Electric vehicles and sustainable mobility solutions have been an inherent part of the innovation programs at Embitel. We have been involved in tech solution development for EVs for years. Our offerings range from motor controllers that power EVs to more advanced modules like Battery Management system, infotainment systems, etc.
In this article, we take a glance at few of our selected case studies on connected electric two-wheeler solution development.
Porting Android OS on Infotainment System of an Electric Motorcycle

Our customer is a European electric two-wheeler startup. Their fully connected smart electric motorcycle is integrated with advanced features such as remote vehicle diagnostics, on-board navigation and telematics.

This infotainment platform was built on a Toradex SOM and was running on Linux OS. However, the customer wanted to port Android OS onto their platform without affecting the performance of the system.
We set up the build environment and ported Android onto the Toradex SOM.
We customised the BSP for LVDS Capacitive Touch Screen, GSM, GPS, USB, SATA, Camera, Bluetooth and Audio
Integration of CAN communication from Body Control Module was done
We developed the applications – Custom home screen, Tachometer, Navigation, Phone, Media Playback and Camera
Firmware Over-the-Air (FOTA) for Head Unit and connected ECUs was integrated with the solution
Integration testing and validation testing was performed
Android Infotainment Platform for an Electric Scooter
Our customer is an Asian EV startup producing next-gen electric scooters. They partnered with us to develop the software for their second-generation infotainment head unit. The head unit is based on Qualcomm Snapdragon Processor and runs on Android OS.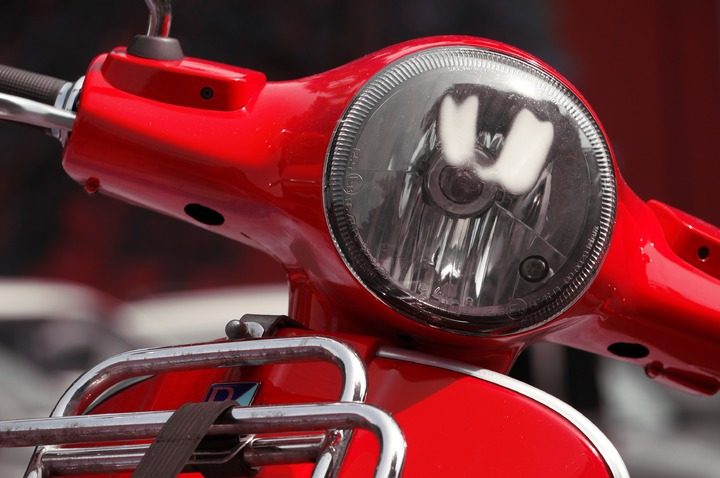 Key features of our solution:
On board applications like Park Assist, Audio Playback, phone book, call/message notifications, custom home screen
Device configuration
Vehicle connectivity for monitoring vehicle speed, vehicle mode, battery range, Over The Air Updates (OTA)
Navigation system - Destination search & select, route selection
Suite of connected services
Stolen vehicle alerts
Remote diagnostics information
Modules for network management, device security management, power management
Digital Instrument Cluster for an Electric Motorcycle
Our customer is a trusted name in the consumer electronics domain. They were taking their first step into the world of automotive product development. And they partnered with us to develop a scalable digital instrument cluster solution for their new line of electric motorcycles.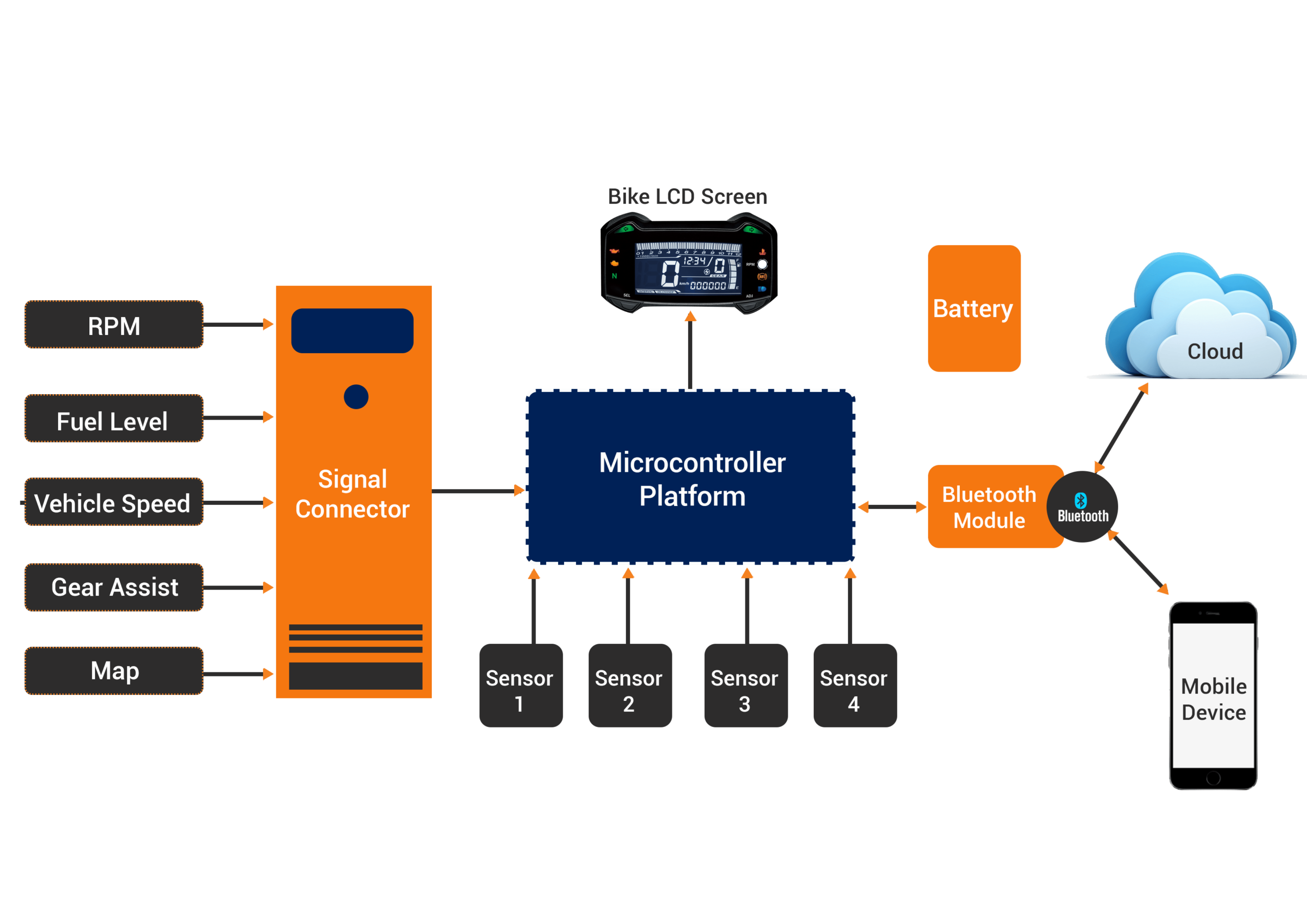 We designed and developed the software and hardware components of the solution.
Key features of the cluster:
LCD display
Phone & Cloud Connectivity
Navigation
Alerts and Warning
FOTA
Our work included the following activities:
Evaluation and selection of microcontroller platform
Hardware schematics design
Hardware testing according to ISO 7637 and ISO 16750 so that the cluster will operate at high temperatures
Introduction of scalability in hardware design
Development of BSP and middleware software components
Design and development of all software modules and device drivers
We were able to reduce the BOM cost due to flexibility in HW and SW configuration. The utilization of our proprietary software stacks reduced the time-to-market considerably.
Porting Android N on Electric Two-wheeler Infotainment Platform
Our customer is an Asian electric two-wheeler startup. They collaborated with us to port Android 7.0 onto the vehicle's infotainment system which was previously running on Android 6.0.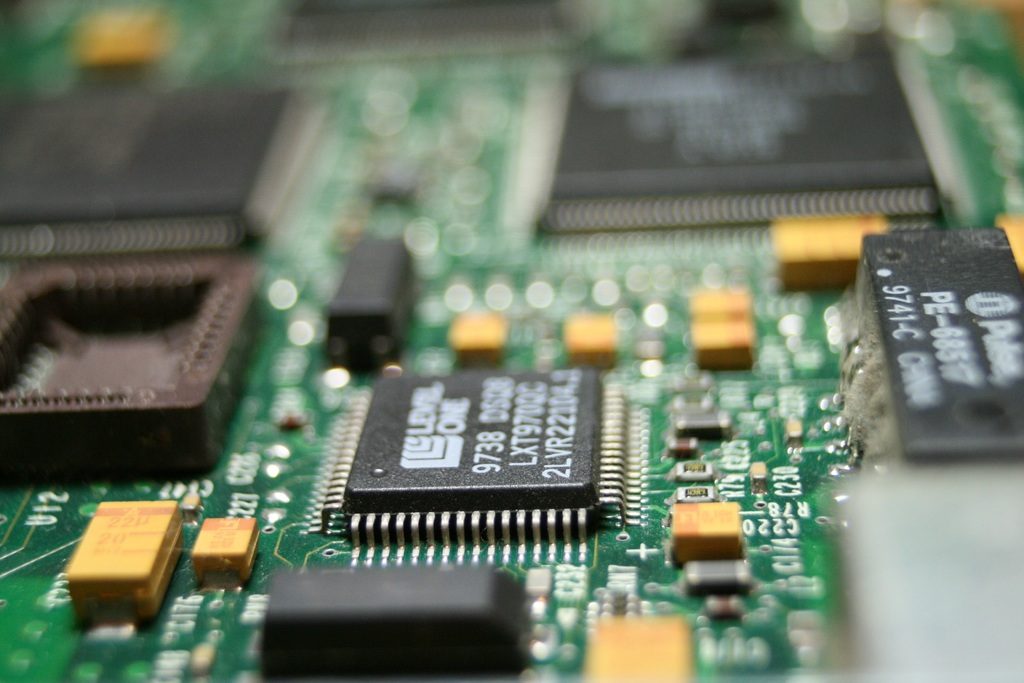 Key features of the solution:
Bluetooth Audio
ALS (Ambient Light Sensor) integration
GPU integration with Chromium browser and web view
Android Nougat upgrade
Boot time optimizations
Android custom launcher to launch customer's app in full screen on boot up
Boot logo/animation customization
Hardware Development for Electric Motorcycle Dashboard
Our customer is a North American startup producing a line of electric motorcycles. They wanted to design and develop the hardware for their motorcycle's digital instrument cluster.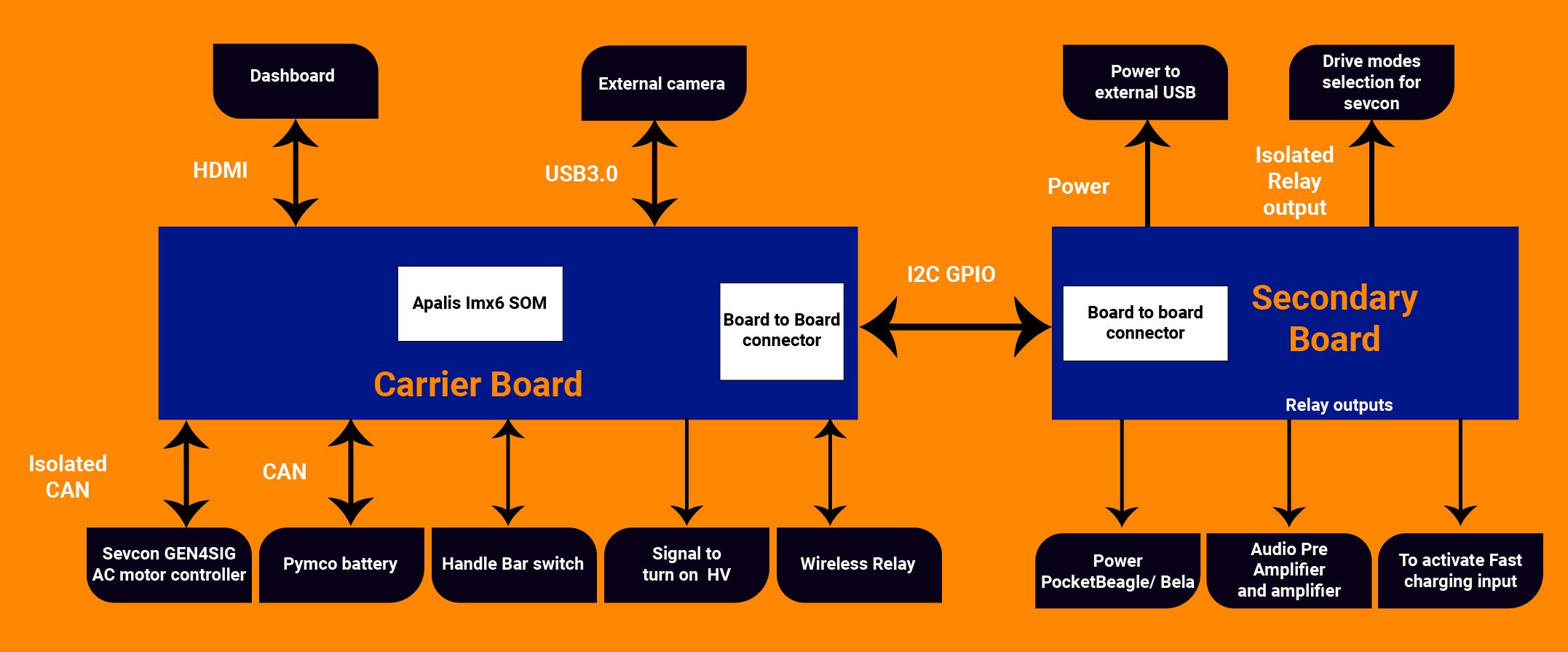 This electric motorcycle product line was integrated with leading-edge technology and a dashboard that was a crucial component in enabling connectivity. We designed and developed two hardware boards. The boards were interconnected, and we enabled communication with mobile, CAN transmission, GPS and 4G.
Key components of the carrier board:
System on Module Apalis iMX6
RS232 Transceiver
LTE Module
CAN Controller
Bluetooth and Wi-Fi Combo Module
CAN Transceiver
Ethernet
Secondary board components:
I2C to ADC Expander
I2C to GPIO Expander
Relays
Current Limit Switch
Temperature and Humidity Sensor
A power management component was also included in the solution. We performed thorough performance evaluation of the system and provided support for pre-compliance and field tests.
Conclusion
As seen from the above case studies, technological innovations in two-wheelers are primarily hinged on personalization, connectivity, and rider safety.
We engineer leading-edge hardware and software solutions for our customers so that they can equip their offerings with personalization, supreme safety and efficiency. Talk to us at sales@embitel.com.