Understanding FOTA in the Times of 'Connected Cars'
On an average, an automotive vehicle today comprises of approximately 100 Electronic Control Units (ECU) and over 100 million lines of software code. And this number is growing rapidly since the introduction of Connected Cars.
Market experts suggest that by 2020, there will be 300 ECUs in a car, managing most of the functions within a car.
In such a complex automotive electronics and software set-up, the need to remotely manage and update the vehicle ECU software becomes all the more important.
Any security attack on any Electronic Control Unit (ECU) of a vehicle may prove to be dangerous for the passengers, and cause a bad reputation for the automotive OEM.
To avoid such crisis, Firmware Over The Air (FOTA) updates have been identified as a robust, reliable and cost-effective method for remotely managing the software updates of connected car systems.
In case you are wondering how FOTA has emerged as a savior? Well, this blog may help you find some answers.
What is FOTA (Firmware Over The Air) update?
FOTA update is nothing but a remote software-management technology for embeddedsystems, which facilitates wireless firmware upgrade on a device.
FOTA upgrade involves firmware bug fixes, improving the automotive ECU's functionality, and replacing older firmware version with an updates version (for either fixing an issue or to add a new software feature).
---
A FOTA update event refers to downloading a new firmware within the car ECU, sent from a firmware server located in cloud via a wireless channel such as WiFi/ BLE/GPRS. The FOTA upgrade could include replacing a specific firmware image within a ECU's Flash memory or adding juts a patch to an already existing firmware image to effect the required changes in the or ECU's FLASH.
---
FOTA for Automotive ("FOTOMOTIVE")
At a time when the automotive industry is witnessing some disruptive trends, including electrification and autonomous/self-driving vehicles, it is important for OEMs' to implement efficient software management strategies.
And this is where FOTA update technology is being leveraged by the automotive industry.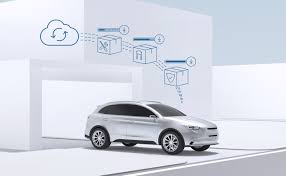 FOTA in Automotive Source: Symphony Teleca
Why do we need FOTA?:
Cost- Efficient and better managed firmware update: Most of the vehicle development process is spread across numerous stakeholders and geographical location. In such a case, performing any firmware update could be a challenging task that involves multiple revisions and modifications.Thus, an over-the-air update through wireless network eases the task while lowering any additional cost and time consumed for multiple software/firmware updates during the entire lifecycle of a car.IHS automotive had estimated that the total OEM cost savings from OTA (firmware and software ) update process will grow more than $35 billion in 2022 from $2.7 billion in 2015.
Upgrade the firmware safely, anytime & anywhere:One of the critical uses of a FOTA update is to send an update to the car, post-decommissioning. FOTA enables the cars to be upgraded remotely, without having the end user to worry about a software-related recall or update. Many OEMs have relied on over the air upgrades to fix major functional faults in their automotive software.With FOTA, often most of such firmware bug can be fixed without the need for a vehicle recall by either sending a new firmware or sending a small patch to update the existing firmware with the bug fixing module.For example, some time back, Tesla's Model S's caught fire in collisions. Tesla dealt with this by sending out an update that changed the suspension settings. Since the update, no further fires have been reported, (although it's not very clear if this was due to the update).
Lowers the Time to market:As already discussed above (point 1) FOTA has been helping the OEMs with reduced time-to-market by updating firmware while the vehicle is still on the production line.
Future of FOTA in Automotive
The market reports are clearly suggesting that the future of FOTA in automotive looks bright. This is especially applicable for the automotive industry which is shifting its gear towards software driven development of the autonomous systems.
The Research and markets has confirmed in its report that Automotive Over the Air (OTA) Updates market is set to grow at a CAGR of 58.15% during the period 2018-2022.
And many of the leading automotive players are already on the path of making seamless and secure update of FOTA in automotive systems, a reality.
In 2017, Bosch had come up with new features required to carry out wireless, over-the-air (OTA) updates for cars of the future. These OTA updates ranged from control units and in-car communication infrastructure, to modern encryption technologies and the Bosch IoT cloud.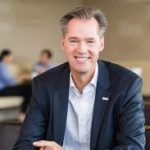 "In a few years from now, automatic software updates will be possible in every new car,"
– Dr. Markus Heyn, a member of the Bosch board of management
Similarly, seventeen OEMs have chosen HARMAN's Remote Vehicle Updating OTA version 11 solution enabling 25 million vehicles, making it a pioneer of the commercially deployed OTA solutions in the market.
Also, an emerging trend in FOTA in automotive, is the Vehicle relationship management/ VRM.
VRM promises to improve vehicle data management through a more transparent and streamlined process.
The VRM component consists of VRM Portals (Content Management, Administration and Reporting), Cloud-based, multi-tenant VRM platform (with modules for Data analytics / management; Vehicle, user and component management) & FOTA/ SOTA agent (Resident in target device or car)
Benefits of Vehicle Relationship Management (VRM):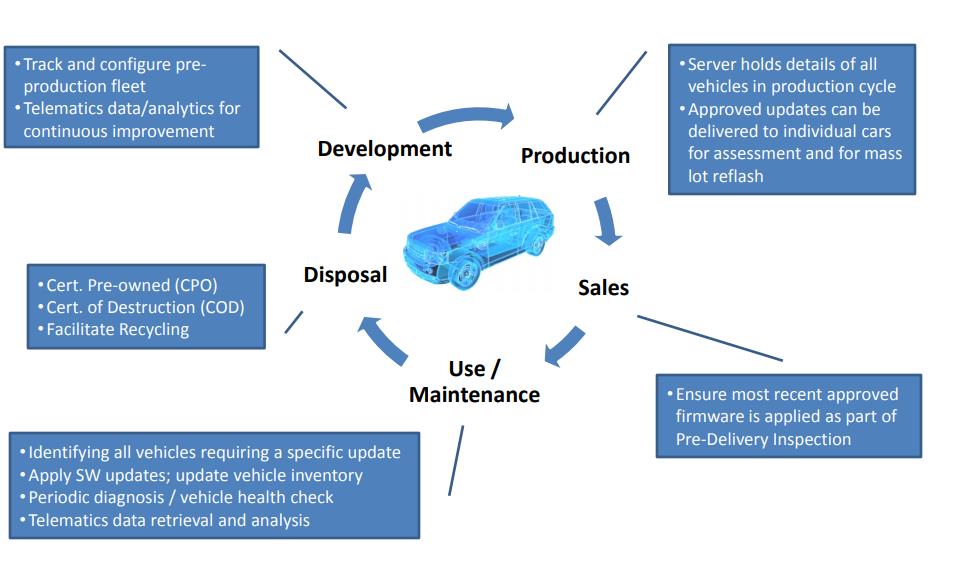 Source: Symphony Teleca
In the wake of advancements in network and software security, designing a secure OTA firmware (FOTA) upgrade component, addressing the current security challenges in automotive systems, is taking the center stage.
A secure FOTA mechanism that encompasses embedded device security, communication channel security, authenticity of firmware, integrity of downloaded updates, is being considered. OEMs are looking at security mechanism such as digital signatures, encrypted security protocols to ensure integrity of firmware over the air (FOTA) upgrades.
A report released by ABI Research says that, by 2022 there would be 22 million vehicles on the road that can get a FOTA upgrade. Thus in the future, firmware and software updates could be more common, more secure and more streamlined.
Let's look at what lies ahead!