Why E-commerce Migration? Top Reasons to Migrate for Business Success
The Covid-19 pandemic has put digital commerce into a hyper-adoption mode by a wide range of industries. As a result of the lockdowns, there has been an increase in online shopping, encouraging local businesses to enter the E-commerce industry. Businesses are going through a digital transformation, and those who are currently online are searching for more stable and secure platforms.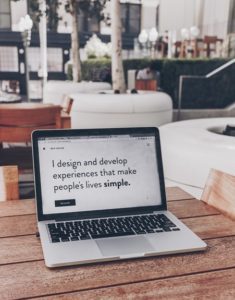 It is not enough to be present on E-commerce platforms; it is also necessary to provide the best-in-class customer experience. E-commerce service providers are also transforming their systems and coming up with distinctive features to deliver memorable CX.
Do you use any E-commerce platforms to run your business?
Are you having trouble scaling up or growing your business in your current E-commerce platform?
This article will explain why you should consider switching to a new E-commerce platform. But first, let's understand E-commerce migration in layman's terms.
What is E-commerce Migration?
Assume you own a small retail clothes store and operate it at XYZ location. Your outfits were well-received, and your business thrived as a result. Your inventory grows and customers are forming lines in front of your store. However, if you stay in the same place, your business may be constrained to that small shop, with limited opportunity to provide good customer service.
As a result, you'll need to shift to a more accommodating and spacious setup, where all of your customers will be welcomed, inventory will be plentiful, and other business demands will be addressed.
On the other hand, if there isn't enough foot traffic in your shop at the XYZ location, you might consider restrategizing, relocation to adapt to the new trends to boost sales.
Similarly, in the E-commerce world, if sales growth is stifled or reach is limited, organisations should examine and outline their pain points in current E-commerce technology.
Not sure where to begin? Don't worry! Here, are some of the points that should be reviewed: –
Availability of all basic features

Check to see if your existing E-commerce platform has all of the essential features. Make a list of the features and functions required to run and scale up yourbusiness and those that are provided by your E-commerce platform.

Different payment choices, upselling possibilities, managing digital assets including numerous images or videos of products, cart update options, and other features must all be analyzed.

If your existing ecommerce platform cannot cater to these features, then it is time to analyse if you shoud continue on the same platform . Organization must consider revamping of the website to include all of the necessary basic features.

Competitor's analysis to provide a better experience

While businesses try to provide their customers with a better shopping experience than their competitors, competitor analysis is necessary. It will assist the company in identifying new features offered by competitors and adapting to the current E-commerce trends that are well received by customers.

For instance, during product search on competitor's platform, if they recommend similar products or comparison list or they have some good articles/reviews on usage linked to the product description. Then, such points can be noted and incorporated to improve customer convenience.

Businesses need to analyze and compare services and bring the best out of them to retain and increase their customer base.

Implementation of new features and extensions

With technological improvements, new features and useful extensions for upgrading the UI/UX have been available with different E-commerce service providers. Customers and businesses benefit from features such as One Step Checkout, Split Ordering, Megamenu extensions, SEO tool extensions, etc. Other additional capabilities include configurable prebuilt campaigns, segmentation options, and cross-channel marketing, all of which have proven to be beneficial to business growth.

Businesses must evaluate whether their current platform provides these new features and extensions that will contribute to their business growth.

Third Party Applications integrations

In the market, there exist various business models with unique business needs. There are also unique solutions available in the market to address these specific needs, which are third-party solutions.

E-commerce businesses are constantly aiming to improve their platforms in order to make them more convenient and user friendly for their customers. This is done in order to retain and grow customer loyalty as well as revenue.

Businesses require a variety of external applications, such as ERP or accounting, in order to boost productivity and reduce manual input.

Customer convenience necessitates the use of third-party applications that provide secured multiple payment gateways.

Third-party solutions that are integrated with E-commerce platforms include shipping gateways, inventory management systems, CRM, ERP, and so on. These E-commerce integrations aid organizations to reduces manual work, saves time and money and lets business owners focus on expansion strategy. These integrations together assist to build a reliable and convenient E-commerce system.

Automated process in current E-commerce platform

End-to-end shopping processes, automated inventory management, and order processing systems, order tracking, automatic notifications and many such automated features are all available on new E-commerce platforms. Examine the tools' availability and compatibility of those with your existing E-commerce platforms.

If none are accessible, add them to your list of points to take informed decision on migration.

Security of customer and company's data

Potential hackers are particularly interested in E-commerce sites. Many low-quality E-commerce service providers aren't protected against cyberattacks. If hackers have access to a customer's payment information, they will exploit it. As a result, organisations must devise methods to keep data safe and secure.

The site's security will be improved by installing an SSL certificate, web application firewall protection, automatic malware detection and installing other security extensions. It should be a primary focus to check with current E-commerce service providers for information on security levels.

Click on the link to learn how Embitel helps business in E-commerce platform security using Magento platform.

Businesses must thoroughly identify and document their weak points.

Before proceeding further, there are a few more things that has to be considered before migration.

Businesses must know the process to switch from the current E-commerce platform to their preferred platform. They should consider the following points: –

Choosing the right E-commerce partner

It depends on the requirements of your company based on the features you require versus the features offered by the E-commerce service providers.

Another aspect worth consideration are frequency and costs associated with the ecommerce site maintenance.

Businesses must also use the time mapping technique to determine the amount of time required by different E-commerce service providers from inquiry to E-commerce platform migration. Businesses should consider the time it will take to import data, as well as the time it will take to integrate extensions and plugins before finalizing the migration process.

Below is a checklist that business must look for before choosing the right partner: –
Policy of E-commerce service provider for migration.
Data migration timeline and backup strategy.
Security levels for data protection during migration
Cost Analysis of different platforms and integrations
Financial requirement for migration to new E-commerce platform

The financial resources required to implement any preferred E-commerce technology must be reviewed. Businesses should evaluate the total cost spent on their existing E-commerce platform. If the cost of purchase is recovered but features seems to be inadequate, one can think of migration.

Companies who have recouped their investment but are overpaying for maintenance must consider the cost of a new platform as well as the subsequent maintenance costs. In terms of the expected ROI, they should also consider the cost of extensions and additional features.

Businesses might decide whether or not to migrate to a new platform after assessing such conditions. As E-commerce migration can be a costly affair, key beneficial points must be thoroughly evaluated and decision-makers must conclude wisely.
Author's note: –
E-commerce Migration is beneficial, inevitable, and cumbersome. If you resolve your pain points and wish to grow your business then migration seems to be unavoidable. Embitel can craft creative, innovative solutions that cater to all your needs. If your existing E-commerce platform is struggling to keep up with your large data and is unresponsive, it's time to mail on sales@embitel.com. Embitel team will help you select the right E-commerce platform according to your needs and strengthen you in your business success.