How a Wireless Android Auto Connection with Head Unit Transforms In-Vehicle Experience
My friends Tina, Katie and I were finally on our way to Las Vegas for the girls-only weekend getaway we had been planning for months. While we were cruising along Interstate 15, Katie (who was driving) received a phone call from home.
She fumbled with her phone while trying to reduce the volume on the car's music player. It took her a few minutes to get her focus back on the road.
It was at this moment that a terrifying thought sprung to my mind. The stretch on I-15 where Katie received the call was one of the deadliest in the United States! I remember reading that speeding, drunk driving, failing to wear seat-belts and distracted driving were some of the top reasons for the high fatality rate on this road. Looks like we were lucky to stay safe on this road trip!
It is in situations like these when you really understand the benefits of wireless Android Auto connection with your car's head unit.
Some Stats on Driver Distraction
Driver distraction has been contributing to road safety violations and accidents at an alarming rate in the US.
A recent report from the US Department of Transportation indicates that 3,142 people lost their lives and an additional 424,000 people were injured in vehicle crashes owing to driver distraction in 2019.
Today, automotive technology has advanced to a level where it is possible to monitor the driver's behavior through AI-powered mobile apps. These apps can detect driver distraction, drowsiness, rash driving, etc. and send timely alerts to the driver.
Technologies such as Android Auto enables the driver to effortlessly attend calls, play music, and access navigation software from their phone. Let us explore the capabilities of Android Auto in detail.
What is Android Auto?
Android Auto is a software that completely runs on an Android phone with an easy-to-navigate phone interface. This software can eliminate the need for a dedicated car dashboard display for playing music or accessing navigation apps.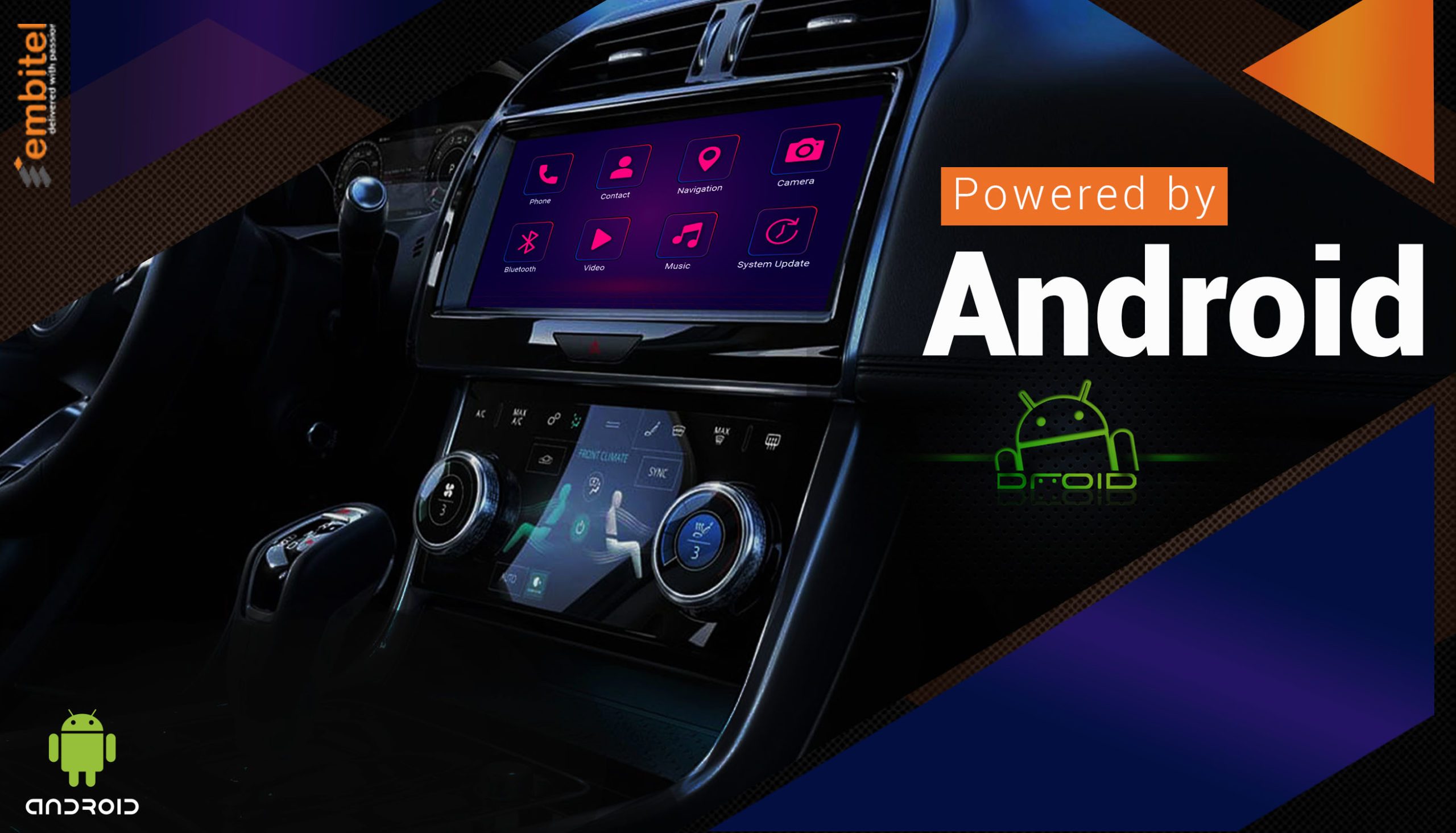 To enhance user experience and reduce driver distraction, Android Auto restricts the number of notification alerts that are displayed. It also facilitates text to voice conversion of messages. The driver can respond to these messages using voice as well.
Currently, Android Auto is available on all devices, except the ones that are powered by Android – Go edition.
How to Use Android Auto
Android Auto running on the driver's phone can be extended to the car's display through a USB cable or via wireless technology.
Through USB cable – Any phone with Android 6.0 (Marshmallow) OS or above can be connected through a cable to the car's infotainment system. The phone also needs an active data plan and the latest version of the Android Auto app.

It is essential that a high-quality USB cable is used for this purpose:
A cable that is under 6 feet long and without any extensions will be best suited for this.
The cable should also have the USB icon.
In addition, the car or the stereo should be compatible with Android Auto. Cars like Volkswagen Ameo 2017, Atlas 2018, Saveiro 2017, Teramont 2018, Tiguan 2016, Caddy 2016, and Transporter 2016 are all Android Auto compatible vehicles. Stereos such as Alpine i209, Blaupunkt Monte Carlo 750, Panasonic Strada CN-F1D, and Sony XAV-AX100 are also compatible with Android Auto.
The complete list of Android Auto compatible cars and stereos are available here.
Through wireless Android Auto connection – If the driver wants to connect their phone wirelessly to the car's infotainment system, they require 5 GHz Wi-Fi support, an active data plan and the latest Android Auto app on their phone. The car stereo should also be compatible with Android Auto.

All phones that connect wirelessly need to have Android 11.0 OS, except the following:
Samsung or Google phones can connect wirelessly with Android 10.0
Samsung Galaxy S8+, Galaxy S8 or Note 8 can connect wirelessly with Android 9.0
Car owners should also check whether their vehicles are compatible with Android Auto wireless.
Android Auto can be effectively used only in certain countries. They are:
Argentina
Australia
Austria
Belgium
Bolivia
Brazil
Canada
Chile
Colombia
Costa Rica
Denmark
Dominican Republic
Ecuador
Germany
Guatemala
France
India
Ireland
Italy
Japan (wireless not supported)
Mexico
Norway
Netherlands
New Zealand
Panama
Paraguay
Peru
Philippines
Portugal
Puerto Rico
Russia
Singapore
South Africa
South Korea
Spain
Sweden
Switzerland
Taiwan
United Kingdom
United States
Uruguay
Venezuela
Steps for Wireless Android Auto Connection with Head Unit
To get started, you should ensure that you have an Android Auto compatible vehicle head unit.
You should have a smartphone that is powered by Android 11.0 OS or above. Some exceptions for Samsung phones have been listed in the section above.
While the vehicle is in Park mode, pair your mobile phone to the vehicle head unit using Bluetooth.
Plug in a USB cable and connect the phone to the car's USB port. You may have to connect using a USB cable the first time - this depends on the software on the vehicle's infotainment system.
Download the latest version of the Android Auto app from the Google Play Store on your phone. At the time of installation, allow Android Auto to make and manage phone calls, access your contacts, access the device's location, send and view SMS, record audio, access your calendar, and manage all the notifications you receive. Follow all other on-screen instructions to complete the setup.
You need to enable the location services, WiFi and Bluetooth on your phone.
In the Android Auto version menu option, you can access development settings. On the Android Auto version description, tap 5 times continuously to get the developer settings menu. On this screen, you need to select the option "Add wireless projection to settings".
In the Settings menu option on Android Auto, ensure that hands-free voice commands are activated, and you have trained the Assistant to recognise your voice saying "Ok Google".
Activate message notifications.
Enable the Autolaunch and Pocket detection options.
Ensure that Bluetooth is turned on when Android Auto is running.
From the menu option, you can choose to install selected Android Auto apps, based on your usage and preferences.
Tap on Android Auto on the head unit, and it will automatically connect to your phone and display the last call details and other recent messages. From this point onwards, you can use Android Auto wirelessly on your car's head unit.
To exit the Android Auto mode on your phone, you can tap on "Exit driving mode" in the notifications screen.
How Does Android Auto Work?
One of the striking features of Android Auto is that it is capable of functioning as a standalone app on a phone. The app has been designed strategically so that it can also connect through a USB cable to a car's stereo. Alternatively, wireless Android Auto connection can be established with a car's head unit to mirror the phone display on the infotainment touchscreen. It also integrates with the steering wheel audio controls to offer a seamless experience to the driver!
The driver receives Turn-By-Turn (TBT) navigation assistance via Google Maps, audio playing capabilities and hands-free calling though this connection.
Integration with several other apps is also supported by the platform. For instance, Waze integration can be done for navigation. Integration with music or podcast apps such as Spotify, Pandora and Pocket Casts is also possible, among several others.
If Android Auto is integrated with a chatting app like Skype/WhatsApp/Facebook Messenger, and the driver receives a message, that message is converted into voice. Such a notification is much safer, as the driver doesn't have to look away from the road while accessing it.
What is Android Auto App?
Android Auto has a number of functionalities pre-coded on it. It also supports various other third-party apps related to information, entertainment and communications. Some of these apps have already been highlighted when we discussed about Android Auto integration – Skype, WhatsApp, Facebook Messenger, Pandora, Pocket Casts, Spotify, etc.
To the delight of users, the number of apps supported by Android Auto has been steadily increasing.
How to Use Android Auto Apps?
The driver has to download and install the required app on their mobile phone. They may also have the supported app already installed. In that case, no additional setup is needed to use it on the car infotainment display.
When establishing wireless Android Auto connection with head unit, the apps authorized to be used by Google follow some basic guidelines:
They minimize driver distraction
Voice commands can be used for common tasks
They all have simple designs on the UI
These apps show only relevant information to the driver, and in a timely manner
In addition to the above, there are also some core app quality guidelines that are followed by Google. This includes features like gesture navigation for going back to the home screen, priorities assigned for notifications, power management, etc.
Protocols of Communication
Engineers who build Android Auto devices (like infotainment systems) and Android accessories (like smartphones) work with the AOA protocol. What exactly is the AOA protocol?
An Android accessory that connects to an Android device through USB should support the AOA (Android Open Accessory) protocol. Since Android devices have low power output, AOA necessitates the accessory to act as a USB host. The Android device will be the USB accessory. AOA is available in 2 versions – AOAv1 (for generic accessory communication) and AOAv2 (for human interface device capabilities).
Older Android devices can act only as USB devices; they cannot initiate connections with external USB devices. The main advantage offered by AOA is that it enables engineers to build accessories which can initiate connections and also, interact with a wide range of Android devices.
If the Android accessory connects with the Android device through Bluetooth, connection profiles/protocols that are supported by Android can be used - For example, Advanced Audio Distribution Profile (A2DP) and Simple Serial Protocol (SSP).
Difference Between Android Auto and Android Automotive
As indicated above, Android Auto is installed on the driver's mobile phone and connects with the infotainment system through USB or wirelessly. It also utilizes the data connection on the mobile phone. If the driver uses different cars for commuting each day, he/she would have to pair their phone with each vehicle's infotainment system separately.
On the other hand, Android Automotive is an end-to-end platform that has been developed solely to power automotive infotainment systems. This operating system runs on the dashboard hardware, and there is no need to connect an external device like a mobile phone to it. Android Auto apps can run on Android Automotive platform as well. Our recent blog on Android Automotive gives more insights on this revolutionary platform.
Conclusion
Wireless Android Auto, when connected to your head unit, combines intuitive user interface designs and the familiar Android operating system to provide unbeatable user experiences to drivers and passengers alike. The platform is now compatible with a wide range of vehicles as well.
However, the greatest advantage offered by wireless Android Auto connection to a vehicle's head unit is its ability to reduce driver distraction – a much-needed stride towards keeping our roads safe.