No, Android Auto is not an Infotainment OS; Make Way for Android Automotive!
This story has two protagonists – Android Auto launched in 2015 and Android Automotive. Now, what is 'Android Automotive'?
At I/O mobile developer's conference 2016 in San Francisco, California Google demonstrated its one-step ahead automotive software innovation: "Android Automotive" (referred internally, as the product does not have an official name yet).
Android Automotive is first of its kind car-focused version of Android OS. It is a fully powered in-car infotainment system with touchscreen console.
Google had previously displayed a vaguely similar demi-Android OS for infotainment system known as Android Auto, in a Maserati Ghibli model.
Android Auto is not a real OS. It is a secondary interface that is implemented on the already existing Operating system.
Android Auto basically runs on a smartphone but the display is on the car dashboard, which can be either a hands-free (voice recognition) or touchscreen interface.
Why Automotive OEMs' feel the need for an Infotainment System OS?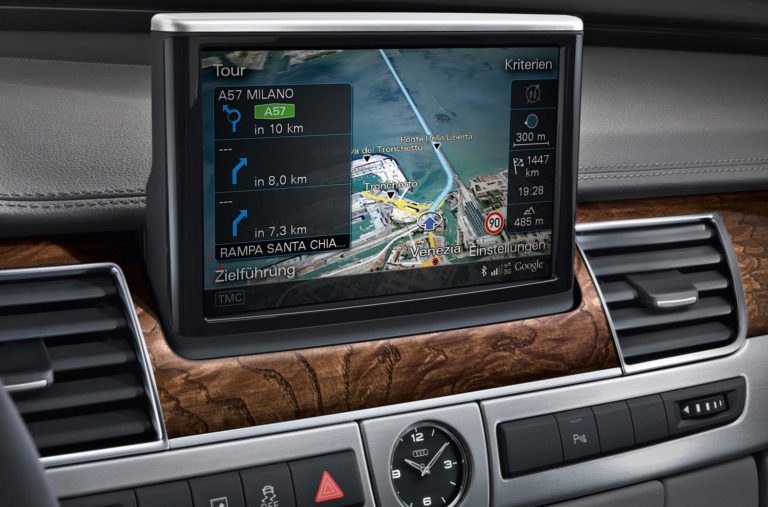 Source: Wired Magazine
The Automotive Manufacturers are facing some serious challenges in today's car OS market, regarding the development time and releasing their product with latest version of the Operating System.
Android being the most popular OS has captivated the imagination of the automotive OEMs like Honda and Hyundai.
They implemented the Android source code by reconfiguring it into a car OS, without involving Google.
This attempt, unfortunately, has failed because by the time the product reached the market (after a long development process), the version of Android launched was older and it cannot be updated.
This resulted in Honda's model with Android Jellybean and Hyundai with Android Gingerbread which both are older versions of Android.
The horror stories of these companies led the Automotive OEMs to believe in partnering with Google, to launch a brand new version of Android OS for Infotainment system.
Audi and Volvo are the first two Automotive manufacturers to express interest of bringing Android OS into their vehicles, by leveraging a guaranteed ROI partnership with Google.
What is Android Automotive- let's dig deeper
Android Automotive was a joint effort by Google and partners like Audi and Volvo to launch in the market, an advanced Android OS for car Infotainment.
Let us learn in detail the features that Google is offering with the launch.
The Android Automotive comes with a feature of Google app like Google Maps and can also support third-party app like Spotify. Other applications like Google Music, Hangouts, and other messaging services are also a part of the project.
Though the demo version of the Android app platform is similar to the Google's Android Auto with only music and messaging apps, Google indicated that the third party plug-in into the existing OS can be done, if the UI is approved for its safety.
Google has also provisioned the OEMs to add their own apps and rebrand the interface according to their needs.
The highlight of involving google into automotive, ensures that the car manufacturer will now produce cars with a much newer version of Android.
In I/O mobile developer's conference 2016, both the cars of Volvo and Audi on display were functioning on Android Nougat.
Google hinted the possibility of migrating the system to Android O which was built particularly keeping in mind the automotive features. For example, it has a quicker response time which is a useful automotive feature.
How will Android Automotive benefit end users?
Android has always been a people's favorite operating system because of its user friendly UI and featured Play Store for downloading thousands of free popular apps.
Due to leading a technologically connected life, through smartphones, tablets and other smart devices, the consumers bring the same expectation for driving experience in cars.
A smart vehicle with recent Android OS was only in theory before the inception of idea of Android Automotive. With the latest Android OS in their car, the end-users get an enhanced driving experience due to multiple control features, Google Assistant and Google map.
Though the anticipation that Google will produce a Play Store for the car OS is still not been confirmed. But the latest OS promises the control for Heating, ventilation and air conditioning (HVAC) unit and radio as well.
The Google map in the Audi version of Android has a 3-D graphic like the one in smartphone zoomed in mode.
The updated Google Assistant feature is popular for navigation, answering queries asked to google, texting a person, controlling smart homes and much more.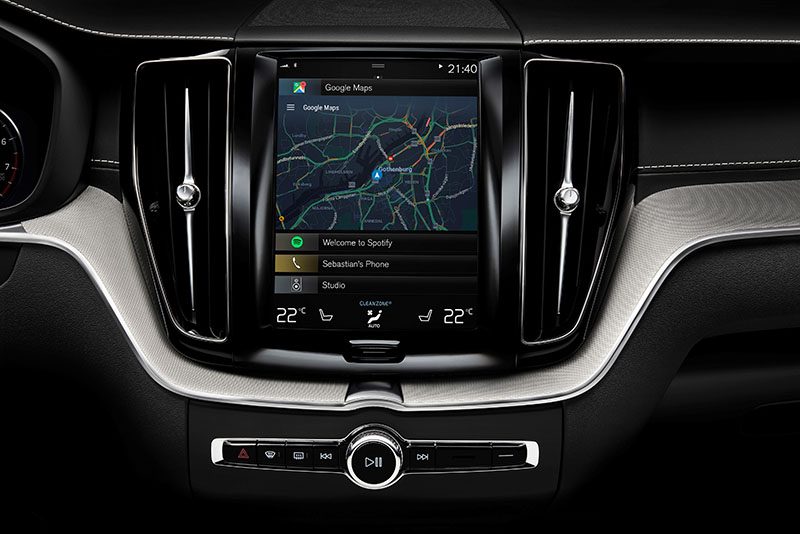 Source: Ars Technica website
A feature that makes Android Automotive a car oriented OS:
One of the major drawbacks of implementing Android for a car ecosystem is that Android is not accustomed to being switched off.
For example, if you turn off your android phone and switch it on again after a few hours, it will immediately connect to the WiFi and start downloading updates.
If the same behavior is shown for a car OS, might be a bad experience for the driver as it slows down the system considerably.
This loophole in the process led to the idea of a low-power mode called "Garage mode".
The basic idea behind Garage mode is that the car parked in garage overnight can kick into this mode and download all the necessary updates while still connected to the internet.
This will facilitate an updated and ready-to-go Operating system when the driver has to use the car.
What will Google gain from the Android Automotive?
This launch will help Google create a profile in mobility domain in Automotive market.
The automakers can leverage Google's extensive expertise of Android and brand influence by partnering with them for new innovations.
Such partnership can help Google start building a strong niche in the automotive sector with their competent car Android OS.
The fundamental focus of this association is the plan to build a latest responsive Android version OS for cars rather than investing on an outdated version.
The progressive work of Google on Android for a car can promise QNX a tough competitor in the car OS market.