Retail Technology in 2015: A Look Back at the Trends in Omnichannel Commerce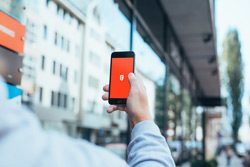 With customers interacting with brands across online (app, social media and web-storefront) and offline (stores, kiosks) channels, businesses realized the need to deliver a seamless experience to the customer across touch points – a customer can 'add-to-cart' through app, complete payments on website and pick-up product from store.
2015 marked this realization and witnessed new developments that aided the rise of omnichannel retail. Here's a brief round-up.
Order fulfillment: Being Customer Convenience Centric
In 2015, e-tailers stretched their imagination beyond 'Free Delivery'. Armed with state-of-the art ecommerce technologies, they got down to the nitty-gritties to give the consumer the convenience of choice.
It's an urgent order? Opt for same-day delivery.
Nobody will be home to accept the delivery? Choose a suitable time slot.
Want to shop without the hassle of crowded stores, but don't want to wait for your order to be delivered? Order online, pick up from the store.
There is still more scope for the imaginative and those determined to spoil their customers. American retailer Nordstrom offers curbside (footpath) pickup at several stores. Place your order online, reach a designated parking spot on receipt of an 'order ready' notification, accept delivery of your package and you can zip right out!
Revolutionizing payment
Payment across multiple channels has been a bugbear for retailers, but in 2015 some players found ways to overcome this problem and pave the way for the future.
Omnichannel legend Macy's made it possible for customers to pay via Paypal, not just online but in stores too, also giving them the benefits of "One Touch" payment.
This allows customers to make a quick purchase through the Paypal app on their phone without having to enter their personal and payment details each time.
In India, Visa launched the "mVisa on Pockets" app, facilitating payment through smartphones at stores.
In a spin off, cosmetics giant Sephora witnessed a growth rate of 8 times in gift card sale revenue after they introduced digital gift cards with omnichannel prepaid capability.
Online AND offline
When Spencer's Retail, a renowned Indian grocery outlet brand, acquired MeraGrocer, an ecommerce grocery startup, it was to get a foot in the door to the online grocery retail space. The move was just an example of the direction most large, and even some small, retailers are heading in.
But in the recent past, pure online players have understood the importance of brick-and-mortar outlets too.In recognition of the need to build more brand awareness as well as give people an opportunity to touch and feel their products before purchase, some the ecommerce retailers have opened their own physical outlets. Among the Indian players going down this route are Pepperfry, Lenskart, Makemytrip, and Babyoye.
2016 will be interesting as omnichannel players continue to innovate and egg each other on making modern retail the exciting space it has become today.
If you have any query/feedback, connect with us at sales@embitel.com to set-up a conversation!
For more such interesting updates, join us on LinkedIn: